2022 Race Venues Announced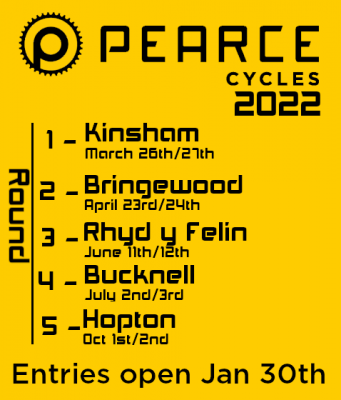 We now have our race venues tied down for the 2022 race series. 
We are back to a five round series after a couple of strange years. It will be great to get a full race series again. With our super efficient uplift, that will be a lot of runs!
There a a multitude of constraints regarding the race venues from the Forestry, Conservation, land owners, British Cycling and ground conditions at certain times of the year. It is a juggling act to satisfy everyone to say the least!
Kinsham will have an overhaul to the track and all the other venues will have a refresh, not least to rectify any storm damage.
Entries open 00:01 on January 30th and you will be able to enter multiple riders on the same transaction (useful to all the parents and teams).
All the events are already loaded on the website. You can enter the races here.
In the meantime, there will be plenty of uplift days.
See you there!