2020 Pearce Cycles Downhill Series Cancelled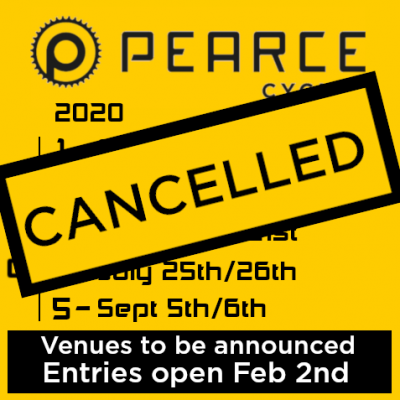 Massive thanks to everyone for your patience in what have been tricky times. Apologies for the length of time it has taken us to get to a definite answer to your questions. We have tried to keep up to date with government guidelines and recommendations throughout the Coronavirus pandemic which has resulted in us moving dates and postponing events in an attempt to keep things going. 
We are now approaching the end of July without any racing having taken place. Our primary concern is the health and safety of you, your families and the communities in which we hold our events.
All riders entered into the series have been contacted via email. Please follow the relevant links on the email for a refund or to transfer entries. We already have our provisional dates which we hope to get out to you shortly.
Here is our official statement:
We have up until now been keeping our hopes up for a return to racing at some point this season. It now looks impossible to hold a downhill event in the current climate with the uplift being the main sticking point. We are also concerned about bringing people from around the country into the small isolated local communities surrounding our venues.
Our plan at the moment is to hold a series in some form in 2021. If things improve before then we may do some one-day events during the winter to keep you entertained.
If you have entered the 2020 series we will fully refund you.
If you paid by Worldpay: email or phone us and we can process the refund.
If you paid by credit card: please phone us in office hours with your card to hand so we can manually refund you.
We are also getting ready to open our uplift service so we will keep you posted via our website and Facebook.