2020 Series Covid-19 Update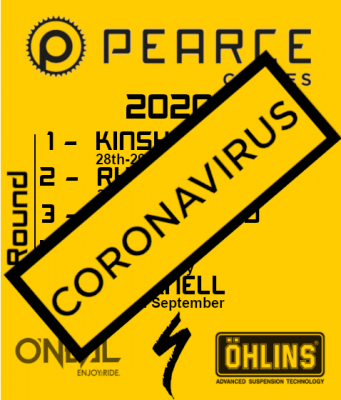 Here we are again!
After what seems like a series of postponements to our events because of excessive rain, flooding and winds. We have rearranged our first round race at Kinsham to October. We are now having to move the Rheola uplift (again) and rounds two & three.
The Rheola uplift on 23rd May will now be moved to 22nd August. All those entered will automatically have their entries moved across to the new date. Anyone who would like a refund, credit on their account or to transfer the entry, please call the shop on 01584 879288. Anyone who has not yet had a refund for the Rhyd y Felin uplift on the 31st of May, please call the shop for a refund.
Races Two and Three, will now have to be moved. Unfortunately, we don't yet have a date to move them to confirmed and are waiting to hear from British Cycling as to what dates will be available and what other events will be going ahead. 
All entries will be transferred automatically. We will update you as soon as we can with dates if possible. If it is the case where we have to cancel the events totally, then we will notify everyone and full refunds will be issued. We will deal with this if (when) it happens. We are doing whatever we can to get everything definite before we announce anything. We hope that you bear with us and understand. 
If anyone does want a refund, please give us a call at the shop on 01584 879288. 
Please bear with us on this as we are doing everything we can to get everyone sorted and also deal with the restrictions placed on the shop at the same time.
Stay safe everyone and please follow the recommended guidelines. 
Thanks.