2022 Pearce Cycles Downhill series Overall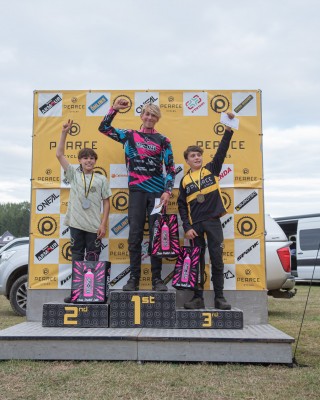 The 2022 Pearce Cycles Downhill series has come to its conclusion. What a year it has been!. We thought it would all be straight forward after the last couple of years. How wrong could we be???!
Luckily, we seem have have muddled through and even the weather played game. Huge thanks goes to all of our sponsors for making the series feasible.
Moore Large / ONeal / Tannus / Kenda / E13 give us huge support and without them, it would be difficult to bring you a series. Ohlins are also one of the title sponsors who provide us with support. 
We've had a huge amount of support from all our category sponsors who have provided prizes for the overall podiums. 
Orange Mountain Bikes, Burgtec, Spank Components, Leatt, Hope, Antur Stiniog, Rock Guardz and Alpina all provided some nice goodies for you.
Muc-Off supplied bike wash for each race. Luckily, we didn't need too much this year.
2022 saw a huge amount of young riders continuing the recent trend which bodes well for the future. Racing was tighter than ever unless Jordan Williams turned up. George Madley is definitely looking good for next year though.
We have had a great bunch of lads riding in our jerseys this year. All of them are super keen and have been brilliant supporting the shop. It is great for us to see a group of riders having fun riding and racing together and supporting each other. 
Thanks also to all of you for coming along and having fun and making the series the best.
Click each category for the series standings.