2023 Orange Phase Pro ebike now in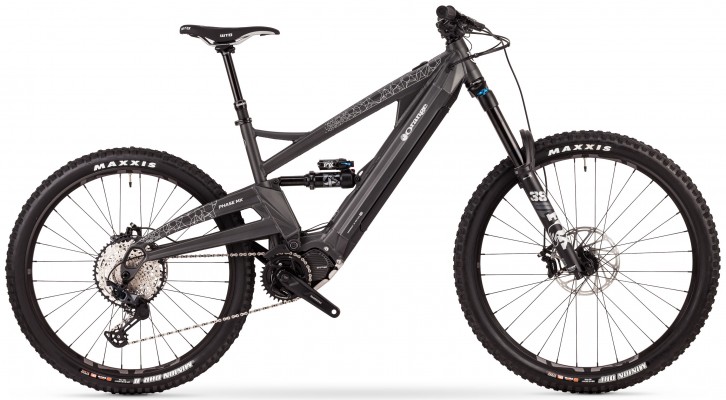 We have been fortunate enough to have spent quite a bit of time on the Orange ebikes over the past few years.
The bikes have always been the best handling and most fun of all the ebikes available. This is due to the geometry being spot on, the suspension has been refined year on year and the bikes are light too.
We saw the limited edition team replica bike a couple of months back but now we have the first of the new 2023 spec bikes in stock.
With a refined downtube, the Phase now features the latest Shimano EP8 motor and 630 Wh battery. Instead of the 500Wh of last years model.
Hand made in England from aluminium, not a nameless factory in the far east. Every Orange has character and is built with love. 
The Pro spec comes in at £7200 with suspension from Fox, a Shimano drivetrain and SRAM brakes.
If you would like a test ride to see for yourself just how good the Phase is, just give us a call on 01584 879288 or email shop@pearcecycles.co.uk.
The Phase is available with mixed wheel sizes or 29 front and rear. Three spec levels are available Pro, RS and Factory.
Click here for more info.