Uplift Day - Hopton - Saturday 26th October 2019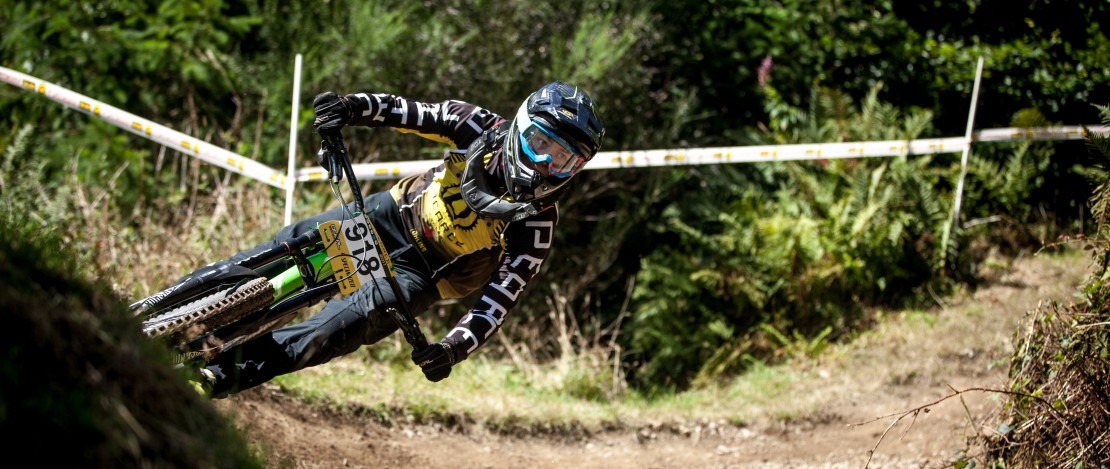 GENERAL INFORMATION
Uplifts will run from 10.30am until 3.30pm.
The Hopton Venue has three seperate Downhill runs suitable for riders of all abilities.
Downhill bikes are recommended but suitable trail bikes are more than adequate as the tracks don't have any big features, all drops/jumps are rollable. The trails are all natural surface, so are rooty and potentially slick when wet.
Directions
Hopton Woods, Hopton Castle, Nr Craven Arms, Shropshire, SY7 0QF.
From A49 at Craven Arms. Turn onto B4368 signposted Clun. In approx. 2 miles turn left onto B4367 signposted Knighton. Drive through Clungunford to Hopton Heath. Turn right, over railway bridge and then immediately left towards Hopton Castle. Follow narrow road to Hopton Castle. PLEASE DRIVE WITH CAUTION HERE. Turn left by the castle and follow MTB Race signs along Bedstone Lane to parking field on your right side.

When exiting, all traffic will need to turn right out of the venue towards Bedstone. 
Nearest postcode: SY7 0QF
We recommend not solely relying on your Sat Nav!
CURRENT ENTRANTS
| Name | Club sponsor | |
| --- | --- | --- |
| Rory Bennett | - | |
| Simon Boardman | - | |
| James Bridgland | - | |
| Tom Brookes | Sorrymate/Dirt Factory | |
| Aaron Brown | Mountain Trax | |
| Paul Burney | - | |
| Sarah Cook | Jake powell | |
| Tom Dunford | N/A | |
| Chris Edmunds | Mountain Trax | |
| Joe Farey | - | |
| Jamie Flanagan | Squid Squad | |
| Matthew Fleming | - | |
| james gowlett | - | |
| Ben Grasham | - | |
| Daniel Grindley | Army DH Team | |
| Ami Grindley | - | |
| WILL HAINES | FOD Gravity Team, Pedalabikeaway, Red Hill Extreme, Wye MTB | |
| Jack Hoare | - | |
| James Hopkins | - | |
| Ben Jackson | - | |
| Simon Jelley | - | |
| Ashley Jones | - | |
| Daniel Jones | - | |
| Rob Kerr | - | |
| David Kynaston | - | |
| Justin Lord | - | |
| Milan Machacek | - | |
| phil marshall | - | |
| Phil Mathar | - | |
| Conrad Mathar | Lock 'n' Load Racing | |
| Chris New | - | |
| Richard Nicholls | - | |
| Mike Norman | - | |
| Richard Plummer | - | |
| Kim Preece | - | |
| Hamid Rabani | - | |
| Simon Roberts | - | |
| Andrew Roberts | - | |
| Daniel Roster | - | |
| Steve Salmon | - | |
| Alex Sears | - | |
| Ben Shaw(92) | - | |
| Matt Sheppard | - | |
| Chris Smith | - | |
| Chris Smith | - | |
| Graham Steel | - | |
| Ben Stickley | - | |
| Wayne Tabernor | Propain Bikes/Sixpack Racing | |
| Neil Tyler | - | |
| Russell Whittall | - | |
| Howard Williams | - | |
| Will Williams | - | |
| Sam Wood | - | |
| Dan Woolf | - | |
COURSE PREVIEW