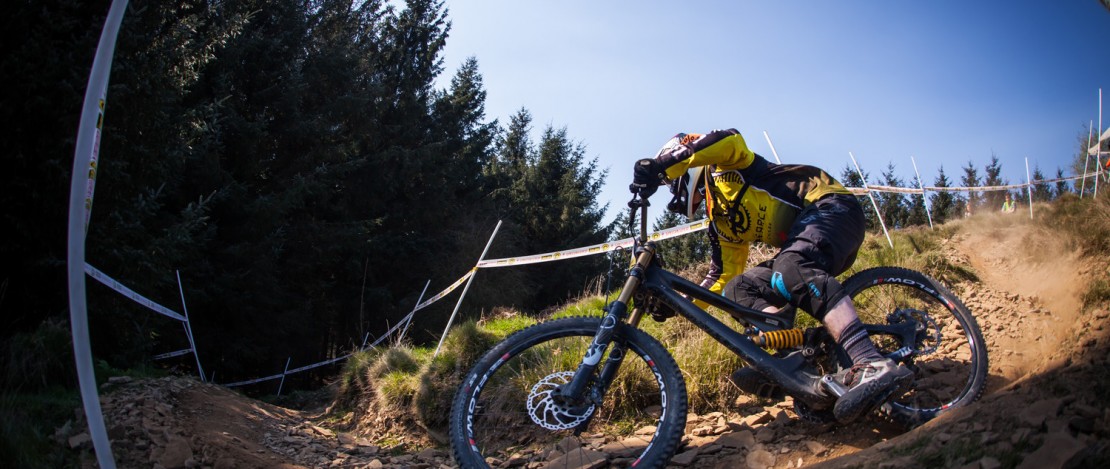 GENERAL INFORMATION
We plan to follow our normal format but with added Covid compliance.
This year we are running a small series of 3 events. Every round will count towards the overall series result.
Race entries:
Everyone that entered round 1 Kinsham 2020 is automatically in this event. Please check the entry list for your name, and your category is correct. Please only contact us if you need to change any details like category or you would like a refund.  Regarding contacting us please be patient. Email us with your requests for processing and only contact us by phone if this is not possible.
Directions
DIRECTIONS
Please note that the venue at Kinsham is a privately owned forest and therefore access is prohibited. Please do not try and ride the track outside of organised events.

The venue will be signposted off the B4362 Shobdon to Presteigne road. Turn off the B4362 in Combe then follow event signs to Kinsham. Please note that some of the other routes into Kinsham are quite narrow if you have a large vehicle.

Nearest postcode: LD8 2HN
We recommend not to solely rely on SatNav.
ENTRY
entry already closed
| classifications | date/time | entry fees | |
| --- | --- | --- | --- |
| Elite (M) | 11:00 03 Jul 2021 | £ 75.00 | |
| Elite Women | 11:00 03 Jul 2021 | £ 75.00 | |
| Expert (M) | 11:00 03 Jul 2021 | £ 75.00 | |
| Senior (M) | 11:00 03 Jul 2021 | £ 75.00 | |
| Senior Women | 11:00 03 Jul 2021 | £ 75.00 | |
| Junior (M) | 11:00 03 Jul 2021 | £ 75.00 | |
| Junior Women | 11:00 03 Jul 2021 | £ 75.00 | |
| Master (M) | 11:00 03 Jul 2021 | £ 75.00 | |
| Veteran (M) | 11:00 03 Jul 2021 | £ 75.00 | |
| Grand Veteran (M) | 11:00 03 Jul 2021 | £ 75.00 | |
| Youth (M) | 11:00 03 Jul 2021 | £ 75.00 | |
| Juvenile (M) | 11:00 03 Jul 2021 | £ 75.00 | |
CURRENT ENTRANTS
| Name | Club sponsor | |
| --- | --- | --- |
| Gareth Brewin | The Trailhead | |
| Aaron Dalleywater | BRINK.UK | |
| Kieran Davies | Makingupthenumbers/Schwalbe/Plushhillcycles | |
| Warren Field | 2:1racing, Specialized uk | |
| Josh Gleave | - | |
| Myles James | - | |
| Joshua Lowe | - | |
| Billy Matthews | Wormy MTB / JOES BIKES/ Burgtec / Fasthouse | |
| Shaun Richards | Continental Saracen | |
| Matt Simmonds | Proline MTB Coaching | |
| Adam Smith | Hope technology. Fasthouse. Muc-off | |
| Roger Vieira | Moore Large O'Neal Race Team | |
| Jay Williamson | Jungle products/ SantaCruz Uk / Worx Tools | |
| Dec Willicombe | Brink UK/Plush Suspension/Smith Optics | |
| Name | Club sponsor | |
| --- | --- | --- |
| Abbie Sloan | Pearce Cycles, Steele Industries Ltd, Forked Up MTB, MissionMX | |
| Jess Stone | Scott Sports UK | Enduro Fit | Mudhugger | |
| Aston Tutt | - | |
| Meg Whyte | Nukeproof Bikes | |
| Name | Club sponsor | |
| --- | --- | --- |
| Harry Barrett | LetSaveW | |
| Lewis Bateman | WDMBA | |
| James Bourne | - | |
| James Corbett | - | |
| Vini Crighton-Poli | The Trailhead | |
| Alex Florian | Burgtec | |
| William Fuell | Redditch BMX Club | |
| Ben Gillett | - | |
| Finlay Gray | - | |
| Damian Groves | - | |
| Eric Harvey-Fishenden | Pearce Cycles | |
| Charles Hough | The Bike Cellar | |
| Stuart Jones | Brooks cycles | |
| Damon Jones | Descent21,decade Europe,sbxtreme,afton,royal,7idp,rockguardz | |
| Bradley King | - | |
| Luke knight | Silk cycle works silk suspension stux gloves | |
| Sion Margrave | Moore Large Oneal Race Team | |
| Jonathan Oddy | Sunday Invitational | |
| William Organ | - | |
| Nick Platt | D&D Cycles | |
| John Riddell | Unite components - Blazing bikes | |
| Jimmy Smith | MTBBEDS ALLTHELOAMS CARDER TECHNOLOGY TORICO MORZINE | |
| chris spinks | - | |
| Jim Stanley | - | |
| Jay Teague | - | |
| Danny Wenmoth | A-Line Electrical Ltd | |
| Benjamin Worrall | - | |
| Alex Worrall | - | |
| Name | Club sponsor | |
| --- | --- | --- |
| Robertas Aleksiunas | - | |
| Joel Allport | Royal Racing Roots | |
| Isaac Anderson | Carder Technology | |
| Joel Anderson | specialized uk, loose riders, melon optics, Stans no tubes, 661 protection | |
| Marius Andriuskevicius | - | |
| Connor Anquetil | - | |
| Taylor Arnold | - | |
| Oscar Barker | - | |
| Daniel Bateson | Madison Clothing - Saracen bikes | |
| Harry Bowman | BMXC Blazers / Mann Management | |
| Ryan Cambridge | - | |
| Josh Clayton | Shireboyz / Lana Rhoades / Spearmint Rhino / Mann Management | |
| Dan Clayton | - | |
| William Courtney | - | |
| Charlie Dowdeswell | - | |
| Toby Down | Carder Technology, 661 Protection | |
| Tom Evans | MIJ downhill, viris goggles, royal racing, kingud | |
| Jamie Fisher | - | |
| Matthew Foster | Racers Guild Squadron | |
| Josh Gilbert | - | |
| Luke Gilbert | - | |
| Alexander Gray | - | |
| Alex Green | - | |
| Luther Griffiths | - | |
| Oakley Haines | - | |
| Ollie Halls | - | |
| Lewis Hanney | MIJ Downhill | |
| Ben Hardwick | - | |
| Gareth Hernaman-Wood | Royal Air Force CA | |
| Luke Humphries | - | |
| Guy James | - | |
| Josh Johnston | - | |
| Jonathan Jones | - | |
| Robert Jones | - | |
| Corey Kay | - | |
| Kamil Krella | - | |
| Todd Liell | - | |
| Liam Lloyd | Tirpentwys trail crew, Transpart Uk, Tru-tension Cycles. | |
| Efan Loring | - | |
| Josh Mears | Army DH Team | |
| Angus Melvin | Pearce Cycles Race Team | |
| Thomas Mills | Army DH Team | |
| Jamie Owen | - | |
| Chris Pett | - | |
| Ethan Phillips | silk suspension | |
| Harvey Powell | - | |
| Sam Roberts | Jam Splits Media | |
| Conor Roberts | Sorted Racegear TLD | |
| Ben Roberts | - | |
| Ollie Rothwell | - | |
| Will Shaw | - | |
| Josh Smith | - | |
| James Thompson | Whitchurch MOT | |
| William Thompson | - | |
| james thompson | - | |
| Mihael Tomanic | Tirpentwys Trails C.I.C. | |
| Joshua Tynan-wilkins | Team YMracing | |
| Tom Walker | - | |
| Lewis Webber | RAAW Mountain Bikes | |
| James Whitby | Slam69, freshpedalcollective | |
| Name | Club sponsor | |
| --- | --- | --- |
| Claire Dorrian | Squid Squad | |
| Erika Exelby | - | |
| Molly James | - | |
| Jane Page | - | |
| Vaska Prostova | - | |
| Emily Smith | AMS Enduro | |
| Rebecca Smith | - | |
| Rene Stent | - | |
| Jo Tucker | - | |
| Name | Club sponsor | |
| --- | --- | --- |
| Joe Adams | - | |
| Alonso Barbour | Firecrest MTB | |
| Kieran Bean | Bike Style - Clevedon | |
| Joshua Bennett | The trailhead | |
| Alvaro Boswell-Hidalgo | - | |
| Joshua Brazier | RockGuardZ | |
| Aaron Brown | Mountain Trax | |
| James Cargill | - | |
| JAKE CARTLIDGE | Green Snow Collective | |
| George Dalgarno | - | |
| Jack Davies | - | |
| Matthew Davies | - | |
| Tomas Elsmore | LeisureLakesBikes/RiseMTBPerformance | |
| Harry Evans | - | |
| joseph Furber | - | |
| Matthew Griffiths | Malvern MTB | |
| Callum Hard | - | |
| Jacey Harris | - | |
| jack hawkins | - | |
| Ben Hicken | Rockguardz | |
| Tyler Hughes | Can'tQuitCartel/KevFactoryRacing | |
| Charlie Jones | - | |
| Alfie Lloyd | - | |
| Marco Ludlam | - | |
| Ollie Marfell | Whitchurch MOT Centre (WMC) | |
| Sam Morris | - | |
| Tyler Partridge | Gawton Gravity Hub, IXS, Spank | |
| Louie Partridge | Gawton Gravity Hub, IXS, Spank | |
| Jake Powell | Whitchurch MOT Racing | |
| Isaac Rabani | - | |
| Charlie Savery | - | |
| Louie Smith | Whips & Berms / Dirty Customs | |
| Jack Strutt | - | |
| Rueben Taylor | - | |
| Calum Tolley | Pearce Cycles Race Team | |
| Brandon Turner | - | |
| Name | Club sponsor | |
| --- | --- | --- |
| Anna Craig | - | |
| jenna fellows | - | |
| mia haste | - | |
| Imogen Rabani | - | |
| Name | Club sponsor | |
| --- | --- | --- |
| Simon Aplin | - | |
| Wayne Appleby | Appleby Motor Home Hire | |
| Shaun Ashford | - | |
| Steven Baldock | - | |
| Christopher Broom | - | |
| david brown | - | |
| Dale Bufton | The Oak Beam Cleaning Company | |
| Paul Burford | BTR FABRICATIONS | |
| Paul Burney | High Peak Cycles | |
| Jordan Cavalier | - | |
| Tom Colbourne | - | |
| Pete Crookes | - | |
| Will Davis | - | |
| Simon Dobson | Sunday Invitational | |
| Matthew Eccleston | - | |
| Colin Edge | The Collective | |
| Nathan Etheridge | - | |
| Ifan Evans | Na | |
| Luke Francis | - | |
| Adam Goodwin | Downhill circus | |
| Az Grant | ARMY, HELYX, ABF, ONEAL, ISON | |
| Ian Hampson | The Collective | |
| James Heal | ARMY, Helix, ABF | |
| Louis Hogg | - | |
| Darran Huxley | - | |
| Oliver Jones | - | |
| Dean Jones | - | |
| Craig King | - | |
| Shaun Lewis | - | |
| Ben Llewellyn | - | |
| Antony Lumia | - | |
| Matthew Lynn | - | |
| Jim Marshall | - | |
| Matt Mclean | - | |
| Tim Morgan | Brooks Cycles | |
| Ben Mowbray | - | |
| Liam Murray | The collective | |
| Dan Partington | Sunday Invitational | |
| Adam Pearson | Squid squad | |
| Simon Pemberton | Sunday Invitational | |
| Adam Pendleton | - | |
| Mike Power | RAF DH Team, Trailmunki Bike Shop, Rockerline Clothing, Karma Surfboards | |
| Joey Powis | - | |
| Andy Poynton | - | |
| Ed Robinson | - | |
| Bradley Shields | Dirtworks / pivot uk | |
| Nigel Stanley | - | |
| Ian Stark | - | |
| Dan Taylor | - | |
| Nathan Taylor | N/a | |
| Ryan Telling | 2:1Racing/Specialized UK/Burgtec/RockGuardz/Fusion MX | |
| Joshua Thompson | - | |
| Mark Twitty | - | |
| James Weames | Mountain Mania Cycles/Oxford Products | |
| Ryan West | - | |
| Andrew Wilson | - | |
| Mike Windsor | - | |
| Name | Club sponsor | |
| --- | --- | --- |
| Paul Blight | - | |
| Ivor Bowen | - | |
| Nathan Cavalier | - | |
| Jamie Charlton | Rust components | |
| Pete Crump | Pearce cycles/orange/Hope/renthal/Hutchinson/ SBXextreme/Rockgarudz/zipp/granite | |
| Matthew Davies | Rockguardz | |
| Ben Day | bike shredz | |
| chris derry | Pearce Cycles | |
| Paul Dudley | - | |
| Michael Else | - | |
| Barry Fenton | Rapidas | |
| Seb Frost | Rootsandrain.com/Renthal | |
| Lee Hammett | - | |
| Stephen Hardcastle | - | |
| Ross Holding | - | |
| Stu Hughes | Can't quit cartel/kev factory racing | |
| Barry Husband | 67 Race Team | |
| Gareth Lake | 2:1Racing/Specialized UK/Burgtec/RockGuardz | |
| Nick Larkin | Rapidas | |
| David List | - | |
| Kris Lord | - | |
| Phil Mathar | - | |
| David Moore | The collective | |
| Cameron Nichols | - | |
| Andrew Old | - | |
| Karl Powell | - | |
| Tom powis | - | |
| Will Priestner | - | |
| Redas Raginskas | - | |
| Matthew Redman | Royal Air force CA | |
| Ste Simms | BRINK | |
| Craig Taylor | Freeborn/SBxtreme | |
| Guy Theron | Whisper/BikeTart | |
| Scott Turtle | Peaty's Products | |
| Neil White | Singletrack. Revolution Bike Park. Brink. Schwalbe. Hope. Dexshell | |
| Howard Williams | Rockguardz | |
| Piers Wilson | - | |
| Kelly Wilson | - | |
| Rich Wiltshire | BSD Racing Team, Flow Vision, FKD, Suspension Inc, Send It Krew | |
| Name | Club sponsor | |
| --- | --- | --- |
| Kastytis Andriuskevicius | - | |
| Chris Bailey | - | |
| Ian Bray | MIJ Racing, Royal Racing, 7idp, Tag, Viris, Zerobikes, Rockguardz, Kingud | |
| John Cobb | - | |
| Alvar Coppard | S4P Proform Tyre Tool | |
| Malcolm Dunn | Caersws dh/uplifts | |
| Phil Gray | - | |
| Ian Harrison | - | |
| Trevor Harvey | - | |
| Paul Jervis | - | |
| Kevin Jones | - | |
| Joe Killner | Michelin / Troy Lee Designs / Squirt lube | |
| Paul Le Maitre | - | |
| Simon Paton | - | |
| Matthew Patrickson | - | |
| Darren Powell | - | |
| Jono Simpson | Pearce Cycles Race Team | |
| Rich Simpson | RSR Bikeworks / Mountain Mania Cycles | |
| Nigel Thomas | - | |
| Neil Townsend | - | |
| Name | Club sponsor | |
| --- | --- | --- |
| Travis Beaumont | - | |
| Tom Brookes | Dirt Factory / Two Wheels Claims | |
| Tom Butler | - | |
| Kieran Calver | Owkay clothing. Pro-Green MX bike wash | |
| Daniel Chafer | - | |
| Thorne Clarke | - | |
| Finn Cooper | Creation Cycles | |
| Mason Cornick | - | |
| jonah crompton | - | |
| Rudi Eichhorn | Canyon Collective FMD | |
| Will frost | bunnies bikes | |
| Raif Furmenger | - | |
| Oscar Griffiths | GT Viris | |
| WILL HAINES | Pedalabikeaway, Wye MTB | |
| Oliver Hard | - | |
| Jowan Hewitt | Unit Cycles | |
| Sam Jones | - | |
| Kris Lancaster | - | |
| Josh Lancett-Edwards | SR Suntour Commencal Racing | |
| Riley lloyd | - | |
| Luke Madley | BRINK.UK | |
| George Marfell | Whitchurch MOT Centre (WMC) | |
| Conrad Mathar | Lock 'n' Load Racing | |
| Artemus Maynard | Rather Be Riding UK, Sacred Bikes, Flow vision, Tiver Construction | |
| Alfie Minta | - | |
| Dan Nadin | - | |
| Finn New | Rockguardz | |
| Rubin Passberger | Stanton bikes | |
| Dominic Platt | Atherton Academy | |
| Owen Rick | Stanton Bikes, Pinned Attire, Tred Shop | |
| fred savage | trainsharp cycling | |
| Will Savery | - | |
| Jack Scuffham | - | |
| Jack Skinner | - | |
| William Smith | - | |
| Archie Townsend | - | |
| Samuel Turtle | Peaty's Products | |
| Luke Veal | Sorted racegear | |
| Jack Viner | The Trailhead Bicycle company | |
| Morgan Williams | Sender Racing Team | |
| Name | Club sponsor | |
| --- | --- | --- |
| Seth Cains | - | |
| Charlie Cooper Davies | - | |
| Hadley COPPARD | BTR Racing | |
| Nathan Diwell-Wilson | DC Cycles | |
| Max Eddon | - | |
| Sam Gilbert-Walker | - | |
| Felix Griffiths | GT Viris | |
| Toby Grindle | Pedalabikeaway / Wye MTB | |
| Ioan Hepburn | Peddle a bike away/ Wye MTB | |
| Louie Hughes | Cant quit cartel/kevfactoryracing | |
| Noah Killeen | Silverback Xtreme | |
| James Lee-Jervis | - | |
| Max Lewis | Sterlands Cycle Service | |
| Billy List | - | |
| George Madley | BRINK.UK | |
| Ted Morris | - | |
| Oliver Pearce | Pearce Cycles | |
| Josh Price | - | |
| Ollie Sinden | Broken Riders | |
| Jack Taylor | Freeborn | |
| Tommy Walker | Madison / ODI / Flow Vision / Instinct Distribution | |
| Travis Williams | - | |
COURSE PREVIEW