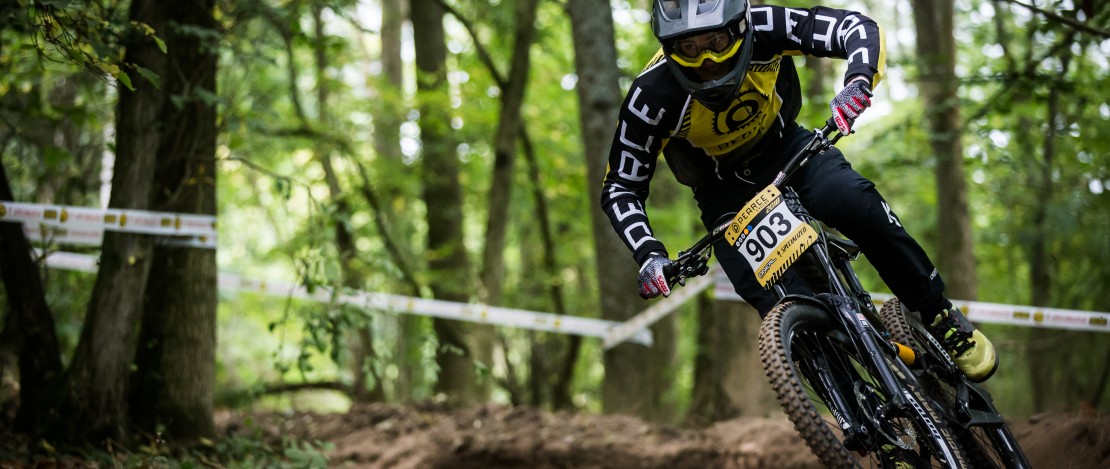 GENERAL INFORMATION
 2nd and 3rd October 2021
Race entries:
We have a large number of race entries on file so we will honour those. It is going to by a challenge to get them sorted so bear with us.
If you entered round 5 Hopton from 2020 you have been put in this race. Check the entry list and let us know if there are any changes of category or you don't want the entry.
If you entered another round and want to race this round, we can put you in.
As we are only putting on 3 races this year we will need to refund anyone who entered more than 3 rounds.
We will open this event for general entry once we have slotted everyone who has entries held with us.
Directions
Hopton Woods, Hopton Castle, Nr Craven Arms, Shropshire, SY7 0QF.
From A49 at Craven Arms. Turn onto B4368 signposted Clun. In approx. 2 miles turn left onto B4367 signposted Knighton. Drive through Clungunford to Hopton Heath. Turn right, over railway bridge and then immediately left towards Hopton Castle. Follow narrow road to Hopton Castle. PLEASE DRIVE WITH CAUTION HERE. Turn left by the castle and follow MTB Race signs along Bedstone Lane to parking field on your right side.

When exiting, all traffic will need to turn right out of the venue towards Bedstone. Please follow the signs. No traffic should leave through Hopton Castle village.
ENTRY
Open for booking on 00:00 14/06/2021
| classifications | date/time | entry fees | |
| --- | --- | --- | --- |
| Elite (M) | 11:00 02 Oct 2021 | £ 75.00 | |
| Elite Women | 11:00 02 Oct 2021 | £ 75.00 | |
| Expert (M) | 11:00 02 Oct 2021 | £ 75.00 | |
| Senior (M) | 11:00 02 Oct 2021 | £ 75.00 | |
| Senior Women | 11:00 02 Oct 2021 | £ 75.00 | |
| Junior (M) | 11:00 02 Oct 2021 | £ 75.00 | |
| Junior Women | 11:00 02 Oct 2021 | £ 75.00 | |
| Master (M) | 11:00 02 Oct 2021 | £ 75.00 | |
| Veteran (M) | 11:00 02 Oct 2021 | £ 75.00 | |
| Grand Veteran (M) | 11:00 02 Oct 2021 | £ 75.00 | |
| Youth (M) | 11:00 02 Oct 2021 | £ 75.00 | |
| Juvenile (M) | 11:00 02 Oct 2021 | £ 75.00 | |
CURRENT ENTRANTS
| Name | Club sponsor | |
| --- | --- | --- |
| Gareth Brewin | The Trailhead | |
| Warren Field | 2:1racing, Specialized uk | |
| Shaun Richards | Continental Saracen | |
| Robert Smith | - | |
| Adam Smith | Hope technology. Fasthouse. Muc-off | |
| Dec Willicombe | Brink UK/Plush Suspension/Smith Optics | |
| Name | Club sponsor | |
| --- | --- | --- |
| Abbie Sloan | Pearce Cycles, Steele Industries Ltd, Forked Up MTB, MissionMX | |
| Name | Club sponsor | |
| --- | --- | --- |
| James Bourne | - | |
| Vini Crighton-Poli | The Trailhead | |
| Alex Florian | Burgtec | |
| Jason Gaiger | Freeborn/Devinci | |
| Eric Harvey-Fishenden | - | |
| Jonathan Oddy | Sunday Invitational | |
| John Riddell | The Trailhead | |
| David Smith | - | |
| Ed Smith | - | |
| Danny Wenmoth | A-Line Electrical Ltd | |
| Name | Club sponsor | |
| --- | --- | --- |
| Isaac Anderson | Carder Technology | |
| Joel Anderson | specialized uk, loose riders, melon optics, Stans no tubes, 661 protection | |
| George Baile | - | |
| Toby Down | Carder Technology, 661 Protection | |
| Tom Evans | MIJ downhill, viris goggles, royal racing, kingud | |
| Matthew Foster | Racers Guild Squadron | |
| Nathan Foster | Racers Guild Squadron | |
| James Gibson | - | |
| Alexander Gray | - | |
| Luther Griffiths | - | |
| Ollie Halls | - | |
| Gareth Hernaman-Wood | Royal Air Force CA | |
| Tom Hunt | - | |
| Guy James | - | |
| Harvey Powell | - | |
| Name | Club sponsor | |
| --- | --- | --- |
| Rebecca Smith | Flow MTB | |
| Rene Stent | - | |
| Name | Club sponsor | |
| --- | --- | --- |
| Oscar Barker | - | |
| Joshua Bennett | The trailhead | |
| Harry Evans | - | |
| Ben Hicken | Rockguardz | |
| Ollie Marfell | Whitchurch MOT Centre (WMC) | |
| Louie Smith | Whips & Berms / Dirty Customs | |
| Calum Tolley | Pearce Cycles Race Team | |
| Name | Club sponsor | |
| --- | --- | --- |
| jenna fellows | - | |
| Name | Club sponsor | |
| --- | --- | --- |
| Wayne Appleby | Appleby Motor Home Hire | |
| Ivor Bowen | - | |
| Paul Burford | BTR FABRICATIONS | |
| Jordan Cavalier | - | |
| Rob Hill | Pearce Cycles Race Team | |
| Gareth Lake | 2:1Racing/Specialized UK/Burgtec/RockGuardz | |
| Oliver Medcalf | S4P. Proform Tyre Tool | |
| Tim Morgan | Brooks Cycles | |
| Cameron Nichols | - | |
| Dan Partington | Sunday Invitational | |
| Simon Pemberton | Sunday Invitational | |
| Adam Pendleton | - | |
| Mike Power | RAF DH Team, Trailmunki Bike Shop, Rockerline Clothing, Karma Surfboards | |
| Joey Powis | - | |
| Lewis Rossiter | - | |
| Sam Waters | - | |
| Shaun Webb | Royal Air Force | |
| Aled Williams | Setchfield Cycles | |
| Name | Club sponsor | |
| --- | --- | --- |
| Paul Blight | - | |
| Nathan Cavalier | - | |
| Jamie Charlton | Rust components | |
| Pete Crump | Pearce cycles/Fox/Hope/renthal/Decade/SBXextreme | |
| Matthew Davies | Rockguardz | |
| Sean Day | - | |
| chris derry | Pearce Cycles | |
| Barry Fenton | Rapidas | |
| Seb Frost | Rootsandrain.com/Renthal | |
| Lee Hammett | - | |
| Stephen Hardcastle | - | |
| Stu Hughes | Decade/7iDP/Royal Racing | |
| Nick Larkin | Rapidas | |
| Eamonn Lawless | Never Ready Racing | |
| David List | - | |
| Andrew Macmillan | - | |
| Phil Mathar | - | |
| Andrew Old | - | |
| Will Priestner | - | |
| Neil White | Singletrack. Revolution Bike Park. Brink. Schwalbe. Hope. Dexshell | |
| Name | Club sponsor | |
| --- | --- | --- |
| Ian Bray | MIJ Racing, Royal Racing, 7idp, Tag, Viris, Zerobikes, Rockguardz, Kingud | |
| Phil Gray | - | |
| Mike Norman | - | |
| Matthew Patrickson | - | |
| Jono Simpson | Pearce Cycles Race Team | |
| Name | Club sponsor | |
| --- | --- | --- |
| Ethan Dowell | - | |
| Rudi Eichhorn | Canyon Collective FMD | |
| Matthew Griffiths | Malvern MTB | |
| Jowan Hewitt | Unit Cycles | |
| Tyler Hughes | Decade/7iDP/Royal Racing/Muc-Off | |
| Josh Lancett-Edwards | SR Suntour Commencal Racing | |
| George Marfell | Whitchurch MOT Centre (WMC) | |
| Conrad Mathar | Lock 'n' Load Racing | |
| Finn New | Rockguardz | |
| Owen Rick | Stanton Bikes, Pinned Attire, Tred Shop | |
| Archie Townsend | - | |
| Name | Club sponsor | |
| --- | --- | --- |
| Billy List | - | |
| Dan Nadin | - | |
| Ollie Sinden | Broken Riders | |
COURSE PREVIEW